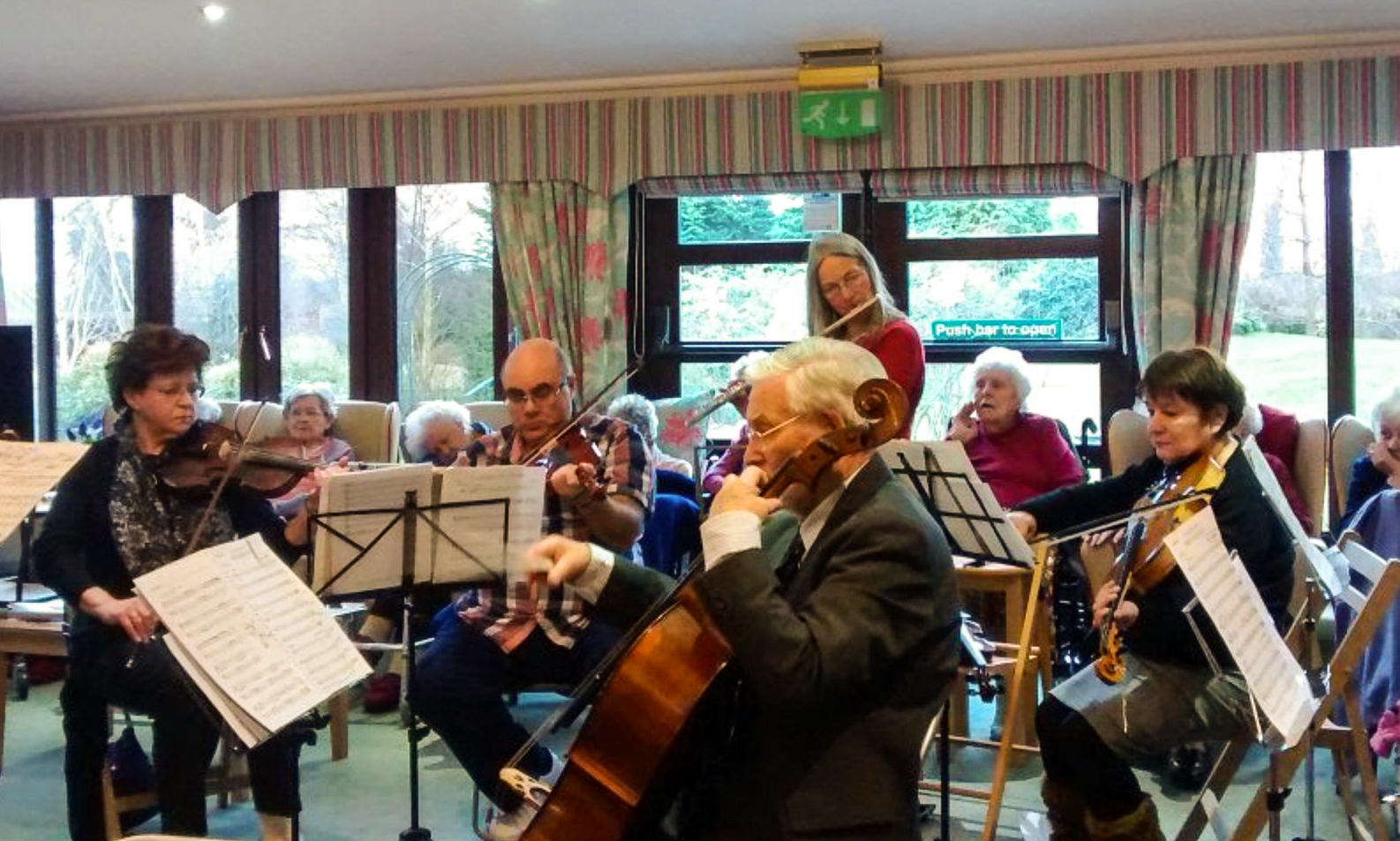 Our most recent CQC report was published in April 2016 and rated as GOOD. Please click on the link to read the full report.
Or CLICK HERE.
Magnolia House
Magnolia House is a luxurious residential home for the elderly, situated close to the centre of Cottingham, on the leafy outskirts between Hull and Beverley.
Manager: Lindsay Altoft
Phone: 01482 845038
Email: lindsayaltoft@parklanehealthcare.co.uk
Address: Magnolia House, 42 Hull Road, Cottingham, East Riding Of Yorkshire HU16 4PX
Type of care: Residential Care, Dementia Care, Respite Care
No. of beds: 94

From the moment you step into the home's beautiful reception, we think you'll be impressed with the quality we offer. The home has 94 bedrooms across its four separate sections. Lavender Way is a small, fully functional 17 bed residential unit with large rooms, spacious en suites and access to a small communal lounge for group activities or simply to read or watch television. Large enough to foster a community spirit but quiet enough for those who do not wish to be bothered if they do not wish to, Lavender can cater for everybody's preferences. Cedar Court is a residential across two floors with access to the central dining room and lounge, and again with large rooms and en suites. Cedar Court is ideal for those who like to be where the action is and to see staff, relatives and other visitors as they come and go. Willow Court, formally a separate building consisting of a small number of large flats before being brought into the home's footprint, is now a 17 bed, premium – standard set of rooms, with big bay windows, large living spaces and new en suite facilities, away from the hustle and bustle of the rest of daily home life.
Over the past few years Magnolia House has been extended several times and offers the very best of facilities, making for what must be the finest home in the area. Catering for those seeking residential care, as well as a separate unit for those living with the effects of dementia, the home can accommodate a wide range of needs. For those with minor nursing requirements, a large team of district nurses visit the home daily to oversee those residents in their charge.
Maple Court is the home's 36 bed unit for those living with the effects of dementia and other related issues. Having recently been renovated to provide a good number of those rooms with en suites, and including replacing EVERY bedroom door with an individually chosen colour, real front door (complete with number and knocker!) to help residents recognise their own room, as well as accredited dementia-friendly signage throughout, Maple Court really does work for the residents who live there. Our staff have undertaken numerous dementia related courses, including our Chairman completing a degree in Dementia Studies from the subject-leading Bradford University. The home manager and senior group management team take regular courses, such as Dementia Care Mapping, in order for the home to further tailor the care offered to our residents.
The home boasts magnificent, manicured gardens at the rear which can be seen by residents from their rooms, or from the main communal lounge and dining room. Residents often take themselves off to enjoy a walk on the paths provided, or to sit and enjoy the lake with the ducks that return each year. There is also a sensory garden for residents on Maple Court to enjoy – weather permitting! Magnolia House offers a full and diverse range of activities, therapies and treatments for our residents, with a dedicated activities coordinator for whom nothing is too much trouble. Sarah does a fantastic job and in addition to her own activities, she regularly schedules outside entertainers, singers and trips out to the seaside, bowls clubs or theatres. We even have our own, dedicated hairdressers called Tiffany's that is open twice a week for those residents who want to keep looking wonderful. We have regular visits from a chiropodist and exercise specialists to keep our residents as fit and active as possible.
We operate an open door policy at Magnolia House, and so we would love to welcome you and show you round so you can see for yourself. Lindsay, the home manager, will be happy to speak with you and answer any questions you have. Why not call her on 01482 845038.
Magnolia House work closely with Dementia Forward to organise person-centred activities, and ensure that care delivery is tailored to each individual. To find out more about what they do throughout the region, click here to visit their website.